IBC 2016 is around the corner
IBC 2016 is around the corner ...
Transvideo will present new high technology monitoring solutions to streamline cinematography and broadcast workflow at IBC 2016.
Meet the team and get a demo on Transvideo - Aaton Digital booth 12.F30
News on Products
Make THE difference with new Wireless Transmission System.
Starlite
RF
and
Titan
HD2
Tx & Rx
A new interactive video has been created to get more insight on applications and techs specs.
Click on the picture below or go to www.starliterf.com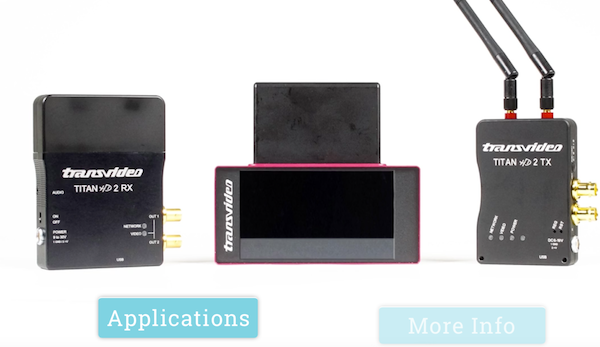 New generation of 7 " Full HD monitor-recorder is coming
Stargate
An essential production tool for Directors and Focus-Pullers.
More than ever the monitor-recorder has become an essential production and engineering tool for those involved in broadcast and cinematography, including Directors, D.O.P.s, Focus-Pullers, Technical Directors and Engineers. The Stargate provides all the necessary functions in an intuitive interface with top Transvideo accuracy and reliability.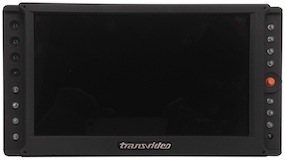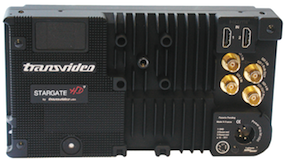 Our customers say
ACS France helicopter using Double Lens Shotover K1 camera into Transvideo CineMonitorHDs.
"We specialise in the use of gyro-stabilized remote heads for cameras, and install those heads on moving supports like helicopters, cars, Cablecams, and more.
Transvideo's CineMonitorHD fits our needs: high brightness to counter the varying light conditions in a helicopter, and tools like the waveform, which are essential to the operator to judge exposure and levels. These monitors have held up superbly to the challenge. We are extremely pleased with them. I'm confident it was the perfect choice. Coupled with the StarliteHD that we use to feed a picture to the pilot, they make a great kit for every situation."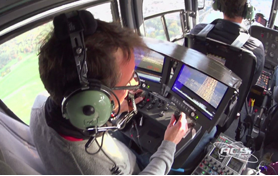 Follow us on social Media
#Transvideo #StarliteRF #TitanHD2