CinemonitorHD 3Dview S
CineMonitor
HD
3DView S
The most advanced 3D Stereo tool boxto make the stereographer's life easier
Starting from 7390*,- Euros
* Without VAT - ExWorks, according to models availability

About 3DView range
The CineMonitorHD 3DView is a family of monitors dedicated to Stereoscopic 3D productions. An extension of the CineMonitorHD Evolution, the CineMonitorHD 3DView S is available in 10", 12" and 15". The 3D models include all the functions and tools of their 2D counterparts plus a complete 3D processing. They can also be used for regular 2D HD productions.
Embedded synchronizer
Trully universal, the CineMonitorHD 3DView S accepts HD & SD SDI left and right signals as well as Side by Side. With its embedded synchronizer and genlock analyser tools, the monitor is capable of working with non-genlocked cameras (like DSLRs). Two processed SDI outputs deliver the synchronized signals, as left and right or Side by Side. H&V flips are applied to these outputs.

Complete S3D toolbox
3D modes include anaglyph styles as well as color, black & white, monochrome, side by side, shutter glass and up to 6 difference modes to display the fringes. The Derobe's grid and picture shift functions help you to match the 2 cameras. Horizontal split and checker board functions help you to match level and color temperature.
Faithful 3D monitoring
Each camera/eye can be independently monitored as well as flipped vertically and/or horizontally. The measurement tools (waveform and histogram) display the 2 signals simultaneously.


The Stereoscopic User Book
Natural Depth
Alain Derobe (1936 - 2012)
A tutorial manual written by Alain Derobe and Transvideo describing theory and basics of S3D shooting with the CineMonitorHD 3DView comes with each monitor. Alain Derobe was a french stereographer and teacher, and one of the founders of the AFC (French Society of Cinematographers).
3D modes
Include anaglyph(red/cyan, green/magenta, blue/yellow or manual), color, black & white, monochrome as well as side by side, shutter glasses and difference modes.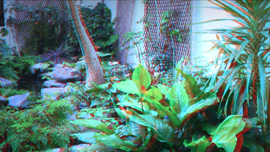 Phasemeter
The phasemeter provides the amount of pixels and lines offset between the 2 incoming signals before synchronization.
Vertical Temporal Break Line
A vertical temporal break line shows the vertical blanking offset between the 2 incoming signals before synchronization.

Derobe's Grid
Derobe's grid is a parallel grid with adjustable width between the lines. It is mainly used to set infinity parallax for the target screen size.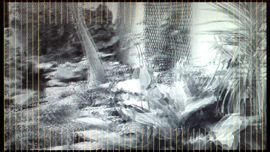 Checker Board
Arranges the screen in adjustable squares that flicker between left and right. Helps to match level and color temperature of both pictures.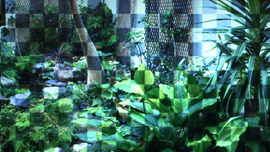 Horizontal Split
Splits the picture area in two areas to compare left and right images. Helps to match level and color temperature of both pictures.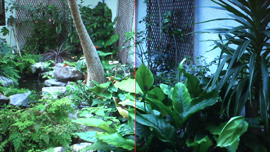 Difference modes
Display the difference between Y components of left and right pictures. They are used to analyze the depth of the 3D image, thus helping to converge the cameras and to properly set up the rig.
Up to 6 difference modes are available. A brightness offset may be applied to highlight the differences. The fringes can appear in false color. The Y component can be displayed to better see the image.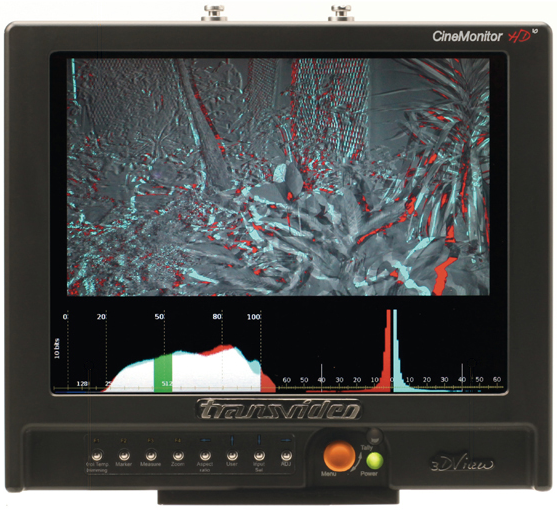 Measurements
Waveform and luminance histogram display the 2 inputs simultaneously. Common values are displayed in white, differences in red or cyan.
Difference histogram
Shows a statistical representation of the fringes and of their widths as a bargraph. The difference histogram shows a depth analysis of the stereoscopic picture.
Models
10"

3DView S

12"

3DView S

15"

3DView S

Video inputs
2 x HD SDI in + reclocked out
2 x HD SDI processed out
Supported standards
480p / 576p / 720p
1080p / 1080i / 1080psf
Display type
AMLCD
Pixels
Picture zone 960 x 540
White point calibration
D65 ITU-R BT.709-5 & D56
Color space
Rec. ITU-R BT.709-5
Latency
Less than 1 frame
Contrast ratio
500:1
500:1
700:1
Viewing angle
±80° H
±65° V
±80° H
+60/-80° V
±85° H
±85° V
Brightness (Nits)
1000
1000
1000
Power
44W
46W
64W
Length (mm/inch)
Height (mm/inch)
Depth (mm/inch)
256 / 10.1
227 / 8.9
105 / 4.1
298 / 117
262 / 10.3
105 / 4.1
344 / 13.5
310 / 12.2
105 / 4.1
Weight (g/lbs)
2940 / 6.5
3800 / 8.4
4460 / 9.8
Storage temperature
Operating temperature
-40°C +80°C
-20°C +55°C
Package includes :
1 x CineMonitorHD 3DView S
2 x Shoulder strap pins
1 x Bottom slide
1 x Screen protective cover
4.5GHz 3D-HDTV BNC Dual Cable
1 x Anaglyph glasses
1 x USB adapter for SW updates
Microfiber cloth and bag
In a hard case with custom shaped foam