StarliteRF-a - Starlite ARRI WVS
Starlite
RF

-a

V2

Wireless video monitor-recorder
High resolution

picture,

low latency
Includes a remote control of ARRI's Alexa-Mini & AMIRA cameras

5000,*-Euros
* Without VAT - ExWorks, according to models availability
Starlite
ARRI

-WVS

Wireless video monitor-recorder
With built-in receiver
Only for ARRI-SXT cameras transmitters
Optional accessories are available and can be ordered online

Upgrade from V1 to V2 is available at the factory
(1)
in France at the price of 275
(2)
,- Euros
The package of StarliteRF-a and TitanHD2 Tx / Tx-a needs to be sent back for the upgrade operation.
(1) Shipping cost excluded
(2) Without VAT - ExWorks

Measurements
Waveform
Histogram
Vectorscope
Focus
Peaking
Zoom 1:1 (px to px)
Slide in Zoom
Record features
Rec - .H264
Snapshot
Gallery
Intuitive interface
User assignable smart corners
H & V Flip
Configuration file
And more built-in tools
Calendar & Clock
Tx Toggling
ARRI Mode for StarliteRF-a

Unique
The first all in one 5" OLED touch-screen, monitor-recorder with a built in wireless receiver.
Reliable
Top class wireless transmission system with a range of 200m/600 ft without latency.
Ergonomic
Small, lightweight and fits easily in the palm of your hand or mounted on top of remote hand units.
Versatile
With an additional TitanHD2 Tx you can use the switch A/B Function through the StarliteRF-a and get 2 video signals from 2 transmitters.

Robust connection
Transvideo StarliteRF-a and Starlite ARRI-WVS operate on the 5.8Ghz ISM band. They have a top mounted antenna, and a Sony prosumer battery connection at the back.
The wireless video connectivity incorporated is without latency, with low loss and without any transmission delay.
The Starlite ARRI-WVS is specially developed for ARRI transmitters.
The StraliteRF-a can easily be paired with up to 2 TitanHD2 Tx and Tx-a transmitters. Transvideo TitanHD2 Tx-a is required to interface to and to control the ARRI Alexa-Mini and AMIRA cameras.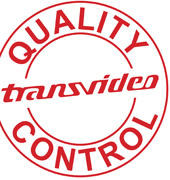 Manufacturing quality
The StarliteRF-a and Starlite ARRI-WVS are free of cables, lightweight and made with all the reliability, accuracy and fine engineering that Transvideo build into their products.
Applications
Starlite ARRI-WVS is the best companion of the Alexa SXT-W. Transvideo StarliteRF lineup is the perfect choice for directors, assistant directors, focus pullers and DOPs.
Intuitive interface
Smart corners for user assigned tools
Zoom zone (tap to zoom and slide to move the zoomed picture)
Rec zone
Arri camera remote control mode
Built-in tools
SDI Out / Input Selection
Tx Toggling
Anamorphic Desqueeze 1.3x, 2x
H&V Flip, Zoom switch, ...
Assignable smart corners
Waveform, Histogram, Vectorscope
Peaking
Input selection (Wireless or BNC), Tx selection
Snapshot, ...

Record dailies
Record status on screen
Start / Stop icon
Quick access to playback gallery
Quick access to snapshots gallery
Records & Snapshots Gallery
Intuitive navigation
Possibility to convert file format
H264 to MP4 by default
Play function
Play status displayed
Rewind / Forward
Quick access to records gallery
Possibility to delete record


Video Input / Output
1 x 3G/HD/SDI
Supported Standards
3G: 1080 / 50p, 60p
HD: 1080 / 50i, 60i
1080 / 24p, 25p, 30p


1080 / 24psf, 25psf


720 / 25p, 30p, 50p, 60p
Recorder
.H264 - with possibility to replay
Display type & size
AMOLED - 5 inches
Pixels
Picture zone 1280 x 720
Contrast ratio
Viewing angle
Brightness
3400:1
±170° H & V
380Nits
Color temperature
D56
AvengerLeveler TM

Yes

Power
6-30V DC power input through Lemo2 "0B"
1 GND, 2 VDC
Power Cons.

12W nominal

Battery Socket

Sony type L

Built-in receiver Frequency

5.8 GHz ISM band

External SD Card Slot

Yes

Dimensions
(l x h x d)

144 x 128 x 40 mm
5.66 x 5.03 x 1.57 inches

Weight
350g, 0.77lbs
[div different_values="0"]
StarliteRF-a package includes :
1 x StarliteRF-a - P/N 917TS0133
1 x Lemo2 mini to D-Tap power cable for StarliteRF-a - P/N906TS0170
(Optional Lemo2 to RS3 power cable available to order P/N 906TS0169)
1 x TitanHD2 Tx-a for Alexa-Mini or Amira with 2 antennas - P/N 904TS0150
1 x Lemo5 to Lemo6 power cable for TitanHD2 Tx - P/N 906TS0193
1 x Lemo5 to D-Tap power cable TitanHD2 Tx - P/N 906TS0187
(Optional Lemo5 to RS3 power cable available to order P/N 906TS0188)
1 x 4.5GHz HDTV cable BNC-M/BNC-M 1m Cable - P/N 906TS0144
1 x BNC cable DIN 1.0/2.3 PLUG - P/N 906TS0197
1 x Mini 3D swing arm for Alexa/Amira - P/N 918TS0261
1 x Class 10 SD Card
Microfiber cloth & bag
All delivered in a hard case with custom foam

Accessories
Below accessories also available :
Replacement front part for Starlite lineup
P/N 918TS0267 - 20,-Euros exWorks
Sun Hood for Starlite lineup
P/N 918TS0265 - 80,-Euros exWorks
Buy online

Transportation cover plate
for Starlite lineup
StarliteRF-a brochure
Starlite family leafleft