Rainbow
HD
A way ahead...
The standard of the industry

Starting from 1500*,- Euros
* Without VAT - ExWorks, according to models availability

Measurements
Waveforms
Histogram
Vectorscope
Focus
Focus helper
Peaking
Zoom 1:1 (pix to pix)
Color / gamma
Factory color calibrated
Input profiles (Rec 709, Log-C, Canon-Log, S-Log, Linear)
Markers / frame
Markers, TV safe
Anamorphic desqueeze
Custom zoom
Tools
On-screen SDI Tally
SDI Timecode reader
SDI audio vu-meters
VirtualHorizon

Job oriented user interface
We introduce a new concept of working in the RainbowHD. Five pre-programmed modes, called "views", feature a specific set assignment for each job: no need to navigate in deep menus to find the right tools.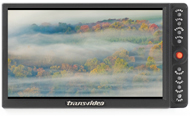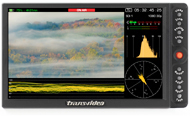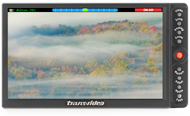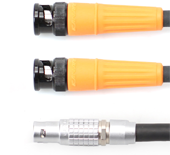 Digital RGB
3G HD SD SDI
PAL / NTSC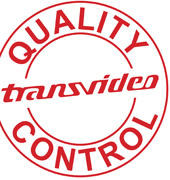 Manufacturing quality
The RainbowHD is slim and rugged, with precision machined aluminium housing fully sealed (no holes, no noisy fans). It also features an anti reflective glass protecting the screen and high quality connectors.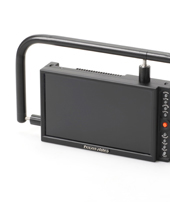 Models
The screen measures 7 inches diagonal. The regular model features 450Nits, suggested for studios and interiors as well as low budget applications.
The SBL model (discontinued) features more than 900Nits as well as a second SDI input for dual-link capability. It includes extra functions such as the AvengerLeveler for body-rig applications.
Focus Puller view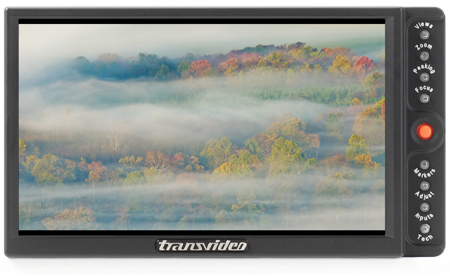 Operator view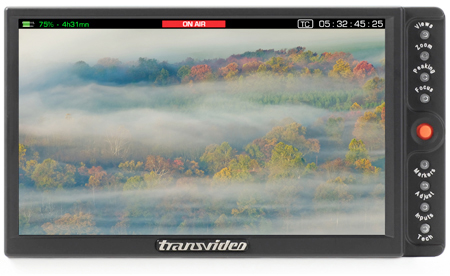 Waveform view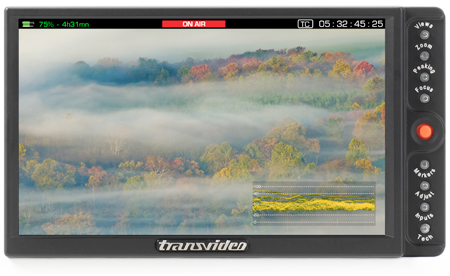 DIT view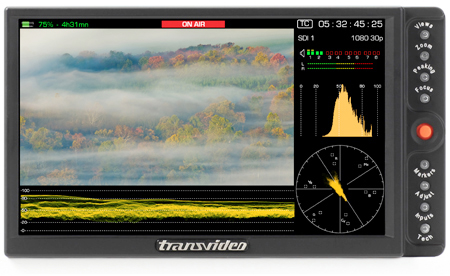 Body-Rig view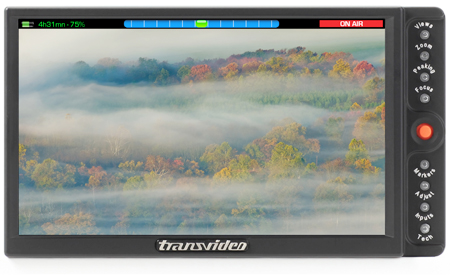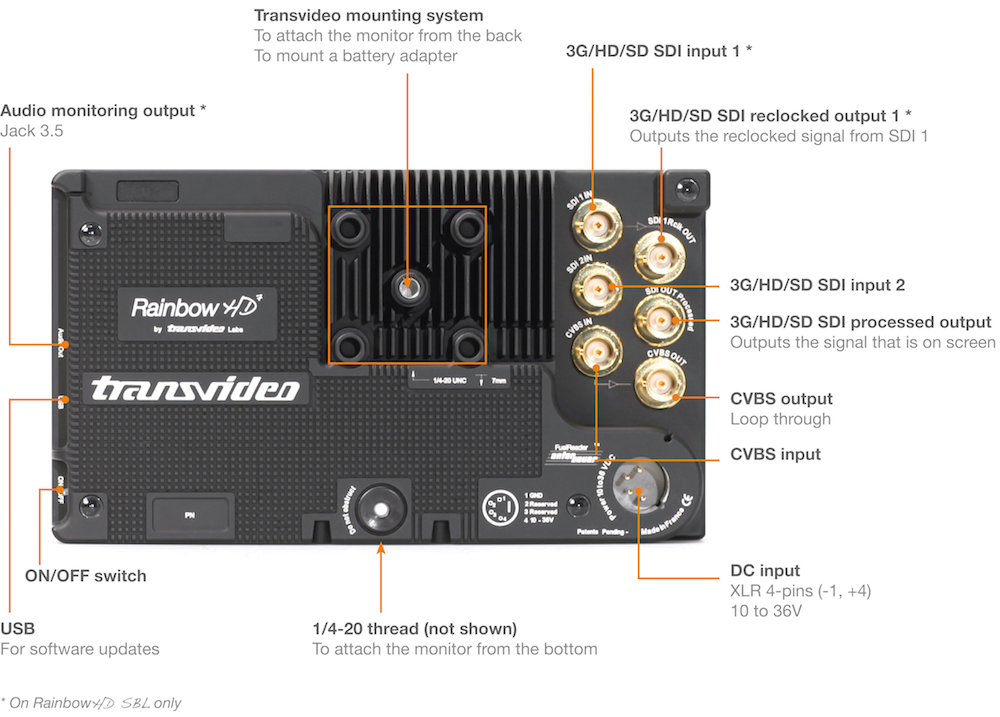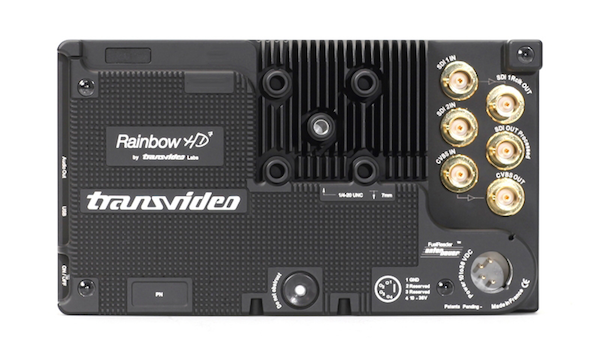 RainbowHD SBL back (discontinued)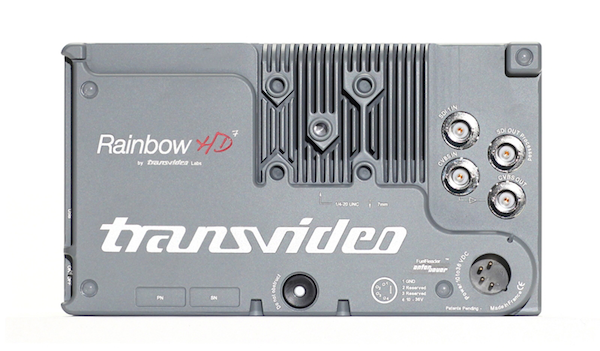 RainbowHD back
Models

Rainbow

HD

Rainbow

HD

SBL (discontinued)

Inputs
1 x 3G & HD/SD SDI
1 x CVBS
2 x 3G & HD/SD SDI
1 x CVBS
Outputs
1 x 3G & HD/SD SDI (processed)
1 x CVBS (loop)
1 x 3G & HD/SD SDI (processed)
1 x 3G & HD/SD SDI (reclocked)
1 x CVBS (loop)
HDMI to SDI
yes
yes
Video standards
1080p / 1080i / 1080psf
480p / 576p / 720p
SD SDI 525 / 625
NTSC (M, J, 443) / PAL (M, BG, N) / SECAM
Display
AMLCD - 7 inches
Pixels
Picture zone 1024 x 576
Luminance
450Nits
900Nits
Contrast ratio
1000:1 (760:1 ANSI)
950:1 (600:1 ANSI)
White point calibration
D65 ITU-R BT.709-5 & D56
Viewing angles
±80° H & V
±80° H & V
Power
10 to 36V DC through XLR4 or battery adapter (Anton-Bauer™ & V-Mount)
Power consumption
13W nominal
16W nominal
Dimensions (w x h x d)
187 x 105 x 35 mm - 7.5 x 4.1 x 1.4 inches
Weight
660g / 1.45lbs
690g / 1.52lbs
AvengerLeveler™
no
yes
Audio headset output
no
jack 2.5 F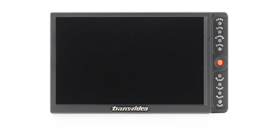 RainbowHD SBL (discontinued)
SuperBright 7" model (over 900Nits) with advanced possibilities.
P/N 917TS0097 - Price 2500.- Euros (EX-WORKS without VAT)
RainbowHD
7" model featuring the necessary tools for HD monitoring.
P/N 917TS0098 - Price 1700.- Euros (EX-WORKS without VAT)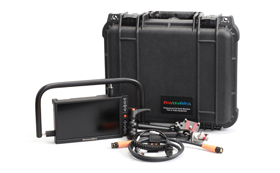 RainbowHD SBL - Alexa™ Package (discontinued)
SuperBright 7" model (over 900Nits) with accessories for Arri Alexa™.
P/N 917TS0115 - Price 2800.- Euros (EX-WORKS without VAT)
RainbowHD - Alexa™ Package
Regular brightness 7" model with accessories for Arri Alexa™.
P/N 917TS0116 - Price 2000.- Euros (EX-WORKS without VAT)

RainbowHD SBL (discontinued)
Package includes :
1 x RainbowHD SBL
1 x 4.5GHz HDTV BNC Cable
1 x Screen protective cover
1 x Microfiber cloth and bag
All delivered in a robust box
RainbowHD
Package includes :
1 x RainbowHD
1 x 4.5GHz HDTV BNC Cable
1 x Screen protective cover
1 x Microfiber cloth and bag
All delivered in a robust box

RainbowHD SBL - Alexa™ Package (discontinued)
Package includes :
1 x RainbowHD SBL
1 x U-shape handle
1 x 3D Swing arm for Alexa™
1 x RS3 power cable
1 x HDMI type A / type C cable
1 x 4.5GHz HDTV BNC Cable
1 x Screen protective cover
1 x Microfiber cloth and bag
All in a hard case with custom shaped foam
RainbowHD - Alexa™ Package
Package includes :
1 x RainbowHD
1 x U-shape handle
1 x 3D Swing arm for Alexa™
1 x RS3 power cable
1 x HDMI type A / type C cable
1 x 4.5GHz HDTV BNC Cable
1 x Screen protective cover
1 x Microfiber cloth and bag
All in a hard case with custom shaped foam